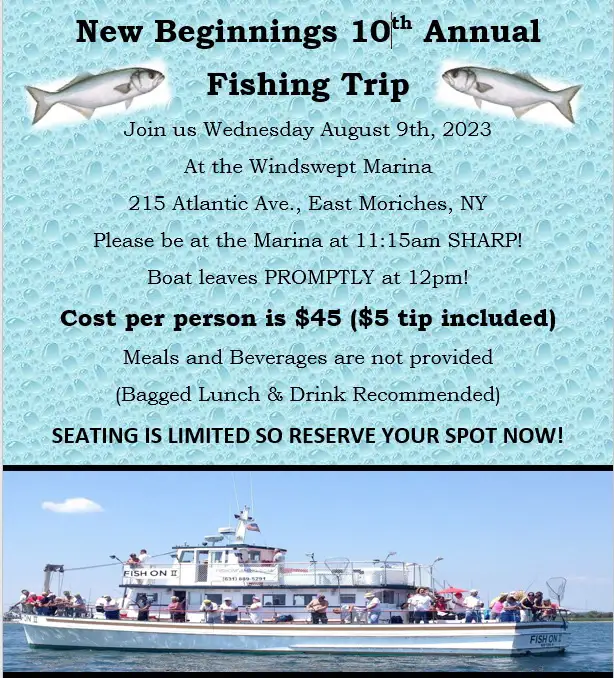 Cost:
$45 per person ($5 tip included)
Date and Time:
Wednesday, August 9th, 2023
Arrive at Marina 11:15am - Boat leaves PROMPTLY at 12pm!
Location:
Windswept Marina
215 Atlantic Ave., East Moriches, NY
Contact Info:
Allyson Scerri/Kate DiMegilo: 631-286-6166
Come Join Us!
Come join us on Sunday, October 18, 2020 12pm-4pm at The Brendan House!
Free Admission!
Location:
4079 Sound Avenue
Riverhead, NY
Pumpkin Painting
Raffles
50/50
Live Music The Eagle River Band
Food Vendors
Art, Makeup, Jewelry & Much More
Fun for All!
For more information & to be a vendor contact Allyson Scerri 631-245-0333 or ajscerri@gmail.com