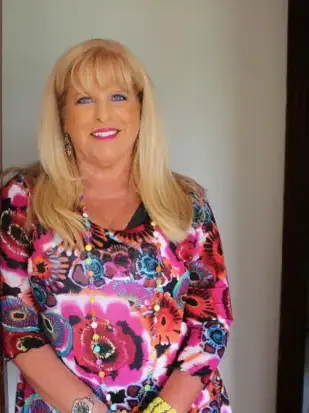 About Allyson Scerri
Allyson Scerri loves and believes in people and their potential. Born and raised on the east end of Long Island in Remsenburg, N.Y., she graduated from Westhampton Beach High School and then cosmetology school in the early 1980s. Scerri immediately began her successful career as a hair stylist, continuing in this profession for some 25 years. A highlight of her profession has been meeting many people and hearing their unique life stories. Listening with compassion to those in crisis has been one of her greatest privileges. While Scerri finds great fulfillment in lending advice and help to those navigating traumatic events, she never imagined the full scope of advocating and leadership on her horizon.
On February 7, 2007, Scerri's father, Al Barone, was involved in a horrifying motorcycle accident in Florida which left him with a traumatic brain injury (TBI). Seeing her father, a man of great strength and independence, inadequately cared for was an unacceptable frustration for Scerri. She relocated her father to New York to oversee his care and find the best TBI solutions for him.
Overcoming a flood of roadblocks, Scerri fought, pushed and searched for the best care available for her dad. With the clearing of each hurdle, a passion was ignited in Scerri to remedy the unavailability of a superb TBI rehabilitation center on Long Island. There needed to be a place where others who were struggling to find advanced TBI rehabilitation, management and recovery could get the care and support they deserved. This place would be a "new beginning" for traumatic brain injury survivors and their families. And it would make a profound difference for everyone touched by this incomprehensible injury. It would be New Beginnings Community Center.
Scerri's vision is that New Beginnings is positioned as a place where people just like her and her father are welcome and able to receive the care, concern, hope and support they desperately need during difficult times dealing with TBI or a similar health issue. She envisions a qualified staff that infectiously promotes its deep-seated belief that all clients recovering from brain injury will succeed at some type of recovery. This team will see the potential for healing beyond the initial predictions of outcome. By providing patients with state-of-the-art equipment that treats the entire body, the staff at New Beginnings will be certain that recovery is possible. Treatment will include functional rehabilitation and a nutritional wellness program, as well patient involvement in goal setting for recovery system, as applicable.
Through Scerri's vision and dedication New Beginnings has become a powerful reality. Serving as president and founder will allow her to oversee the daily routines of a growing staff as she relentlessly researches the latest TBI advancements. Her focus is clear: ensuring that patients receive the best possible rehabilitation available to them. It is with high expectations that New Beginnings will continuously lead the way as a cutting-edge rehabilitation center, with a forward-thinking staff, to give community members with traumatic brain injury, physical disabilities, cognitive disabilities and dementia a place where they feel not just hopeful and encouraged but at home. Life with disabilities doesn't end with the traumatic experience. It begins a new journey … and, as Scerri aptly articulates, "Everyone deserves a new beginning."